11Posted by Robert-Jan Broer on May 06, 2010Tags: 16600, Schaap~Citroen, Sea-Dweller
After I graduated in 2002, I bought this Rolex Sea-Dweller from my first (few) salaries. A used 1997 model with tritium dial (boy, did I want the Super Luminova model back then) with just minor scratches from every day use by its previous owner. In December 2007, I decided this watch needed a complete overhaul since it was 10 years old already and I had been wearing it almost on a daily basis for years. Schaap ~ Citroen is the local Rolex dealer here in The Hague (they have 8 stores in The Netherlands) so I brought the watch with me and asked for a complete overhaul. The sapphire crystal needed replacement (scratched), a new bezel inlay was required and a fresh brush on the bracelet and case.
After a few weeks (2008), I went to the store to pick up my Sea-Dweller again. However, after a short examination, I noticed that the polishing wasn't done properly. After I asked them to redo this again, it was done a little better but not as good as it originally was. In the end, I took the watch home and how much I tried.. I found myself rarely wearing it since that time.
When Schaap~Citroen organized an evening for a few Rolex adepts (you can read about it here) last March, I got invited as well and at the end of this very cool event, I took the opportunity to discuss my Sea-Dweller with the Schaap~Citroen staff. I explained to them what happened and that I was rarely wearing this watch ever since. Instantly, Schaap~Citroen offered to take the watch with them and have it serviced properly this time.
Last Tuesday, Schaap~Citroen called me to tell me the watch was back from service at Rolex. During lunch break, I walked over to their store (a 10 minute walk from my office) and could not believe my eyes when they unleashed the Sea-Dweller from its service pouch. It looked like it was New Old Stock Unbelievable! My Rolex Sea-Dweller, having these protecting stickers on each side and on the case back again as it was new, came with a green plastic Rolex card that gives another 2 years of warranty. All this was done at the expense of Schaap~Citroen. Kudos to Schaap~Citroen for offering this 'repair', even after two years.
Here are a few pictures that I just took of the ref.16600 Sea-Dweller (T-series):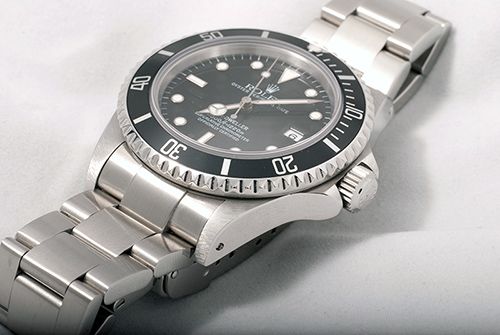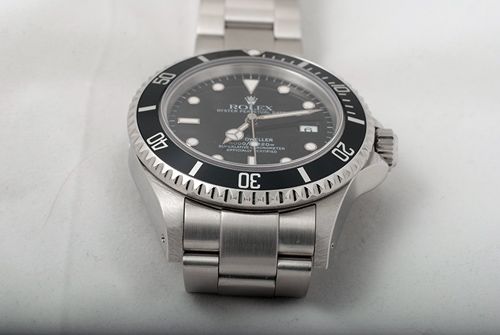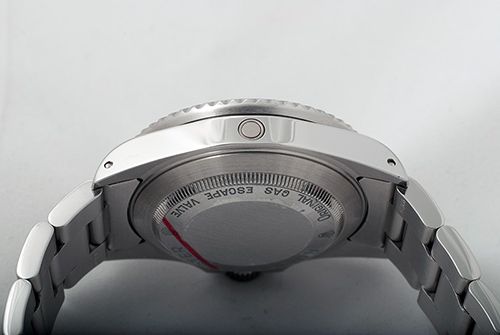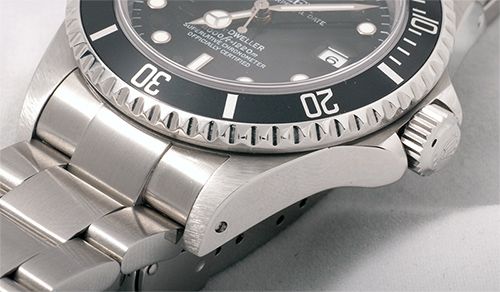 Could not be happier!