2Posted by Robert-Jan Broer on Oct 03, 2010Tags: Book, Hillary
Last week, IWC released the following information, as published on the IWC Collectors Forum website:
"Pilots all over the world used IWC watches for navigation purpose since 1936. But did you know that they supported famous explorers on the ground too?
Famous Edmund Hillary (1919 –2008) on 3 January 1958, reached with his team, using adapted Tractors the South Pole by land, as the third team after Amundsen (1911) and Scott (1912). The explorers completed the first crossing of the Antarctic on 2nd March. Sir Edmond Hillary wore a Mark 11 with antimagnetic protection, suitable for astronavigation thanks to its extreme accuracy."
As you can read in the news paper screenshot above, Hillary received the IWC from an agent of IWC in New Zealand by the name of A. Wiener and Co.
Most of us know that Hillary wore Rolex and had a Smiths Deluxe during his Mount Everest adventure, but it seems that Hillary was an early ambassador for IWC as well. In IWC's book, written by Paulo Coelho, there are some references to Sir Edmund Hillary wearing an IWC Mark 11 time piece. This book, 600 pages and weighing 10 pounds has been reviewed by aBlogToRead a while ago.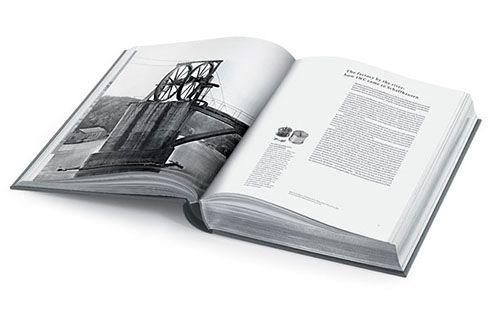 You can order this book at Amazon, see link below. Please keep in mind the weight, it can seriously add-up to the shipping costs.
[amazon-product align="center" alink="0000FF" bordercolor="000000″ height="240″ region="us" tracking_id="httpwwwfratel-20″]3716516317[/amazon-product]