10Posted by Robert-Jan Broer on Oct 02, 2010Tags: Watch Report
Watch Report is a Dutch magazine about watches and their fourth edition has just appeared in the stores. Watch Report has nice cover stories and their coverage on novelties is quite actual for a magazine on paper. One of the subjects in the latest copy is a top 3 of all time favorite watches, given by Watch Report readers. The result is no surprise, but personally I would have thought that place 1 and 2 would be vice-versa.
So, here it goes, the Top 3 of watches (of all time) by Watch Report:
1. The Omega Speedmaster Professional. Watch Report pictured a ref.105.002-62, caliber 321 model. However, since I don't have one, here is a picture of my own 145.022-67 caliber 321, on a ref.1039 bracelet.
2. Rolex Submariner. It doesn't tell which model exactly, Watch Report pictured an early 5513. However, since I don't have a 5513, here goes a picture from JKWatchStore (who has some nice ones in stock):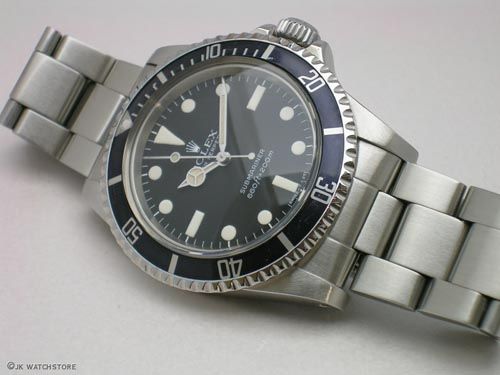 3. Audemars Piguet Royal Oak 'Jumbo'. In the magazine, a pre A-series is being pictured, which I don't have. Aside from the dial, nothing much changed with the current ref.15202ST version, which is pictured below.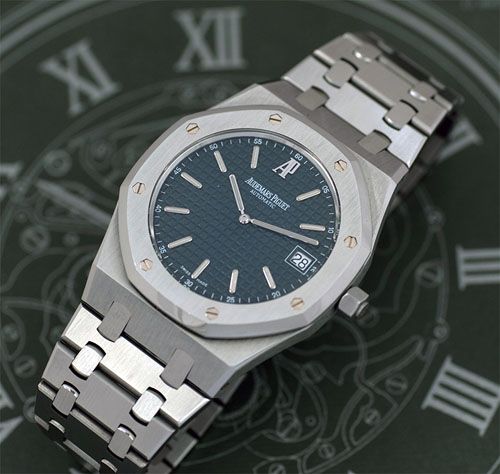 I love the Top 3 selection and I seem to fit in the general opinion of the readers perfectly
Other watches that were submitted but didn't make it in the Top 3 were:
Panerai Luminor 1950 (ref.127)
Jeager-LeCoultre Reverso
Blancpain Fifty Fathoms (Aqua Lung)
Rolex Daytona (pictured was a ref.6263)
Patek Philippe Nautilus ref.3800/1
Cartier Santos
All pretty classic and iconic time pieces if you ask me. As I wrote above, I wouldn't have guessed that the Submariner would be 2nd place and the Speedy on the first spot. My personal top 3 would look a bit different, 1. Speedmaster Professional, 2. Royal Oak (non-Offshore), 3. Nautilus.
What is your Top 3? Leave a comment below, as I am very curious if the Watch Report magazine represents most of us