1Posted by Robert-Jan Broer on Jan 18, 2005
People that dislike quartz-watches surely should take a peek at this site, it is about the Rolex OysterQuartz. The OysterQuartz is a great Rolex movement which looks nicer than some mechanical movements outthere. I have had one, a 17013 if I am not mistaken, a Date-Just OysterQuartz in stainless steel/yellow gold. A massive watch which really looked and felt great. I sold it to my step-father, who seems to enjoy it as well. I hope to find an all-steel model in the future, for a good price Below you can see the 1977 model I had, according to the Rolex book by Osvaldo Patrizzi it has a rare dial because of the printing.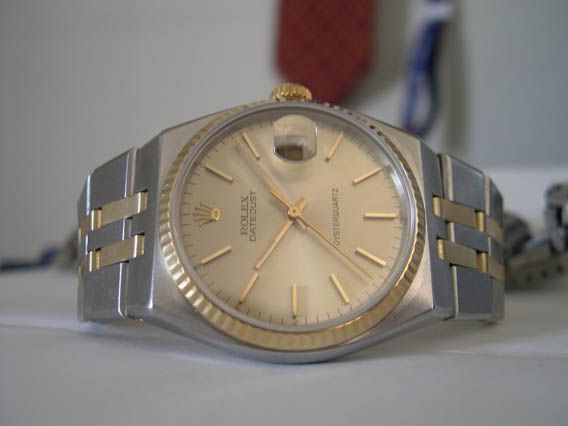 Click the banner below to visit the website.