0Posted by Robert-Jan Broer on Mar 12, 2005
Even on Paneristi they have this "scanday" phenomenon. Although I don't like the daily "What are you wearing today?" posts on most boards, an eventual scanday is great to see what other people buy and in what flavor they wear it.
And even on the Paneristi forum they have other brands than Panerai, like this beauty (although the stainless steel bracelet on AP is one of the things I adore about that watch). The white dial looks outstanding on this one, and I like the carbon on the bezel and pushers.
Oh well, I own a Panerai (113, currently on a tan beaver strap by TC Straps) but I am not wearing it either today. Just as good though: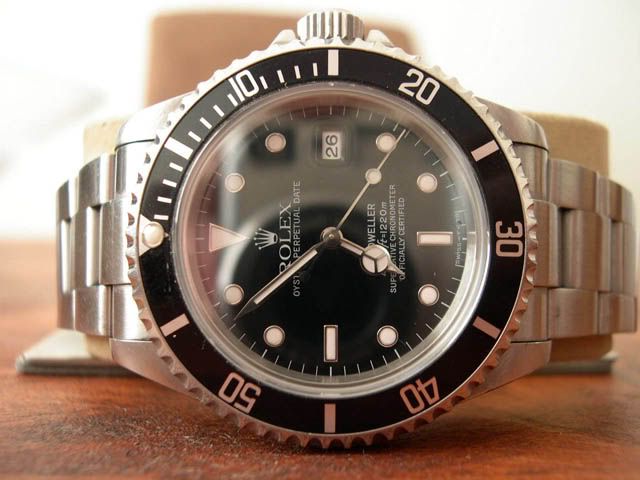 I should have it serviced/overhauled though, there are scratches in the saphire (thanks mom, for borrowing it and wearing it next to your bracelet with diamonds) and the case and bracelet can use a nice new finish as well. It runs great though, +1 sec a day currently.
Have a nice weekend!