1Posted by Robert-Jan Broer on Apr 29, 2006
Since a few months, perhaps even a year, I noticed that the stainless steel Rolex Daytona seems to loose its status as 'most wanted'. There still has to be paid more than list price to get one, but the difference is getting smaller and smaller. List price is a bit over 6000 Euro, and the going price is around 7500 euro. Still crazy enough to be the most wanted, but the waiting list is becoming shorter and there are plenty of them around on the sales corners of r-l-x and other forums. The gold/steel models have always been easier to get, but they are already available on the 'used market' for a mere 5600 Euro. That's even less than a new stainless steel model.
Both are out of my league currently, so I might focus on a Rolex that seems to be more and more 'in the picture'. A nice Rolex OysterQuartz Date-Just ref.17013 or ref.17014. I was stupid enough to sell my first 17013… Another classic, but more expensive option, is a vintage Day-Date in white gold. Anyway, that will be close or even on par with a stainless steel Daytona. I will have to wait to -at least- end of the year My latest, a Rolex GMT-Master II, is still fresh and consuming most of the 'wrist time'.
Have a nice weekend all!!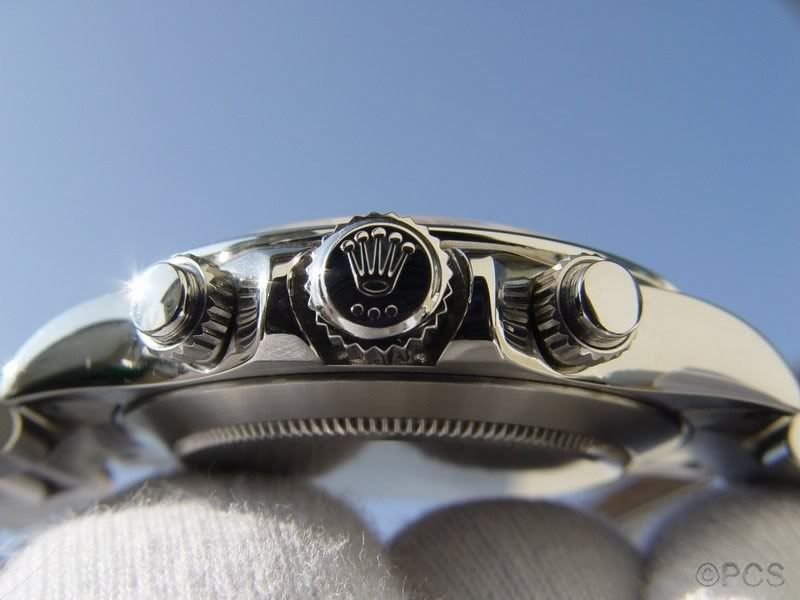 Picture by Percy (PCS) of R-L-X.de
Update!
Percy (PCS) hosts his own Rolex website at : http://www.uhrwald.de/. Make sure to pay this site a visit!!