0Posted by Robert-Jan Broer on Dec 04, 2006
AlexH from 'Das Rolex Forum' has found a solution on how to deal with fake Rollies.
And a few minutes (and a train) later….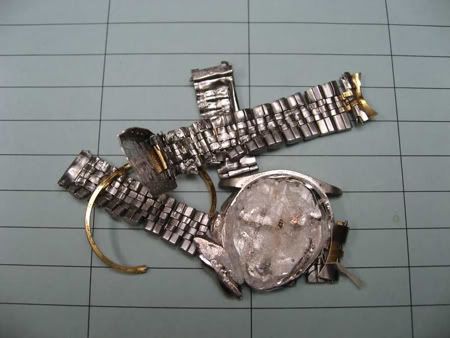 A wonder that he found the watch after the 'accident' anyway….
Click here for the full photo story over at Das Rolex Forum!