0Posted by Robert-Jan Broer on Jan 14, 2007
Besides watches, BRM recently introduced a collection of fine pens. Inspired by a racing flag, the pens feature checkered clips (with shock absorbing system) and tips. The materials used by BRM are aluminium (PVD), stainless steel and titanium NIB (for the fountain pens).
I only found a price for the fountain pen, as listed in the Pen World magazine. The fountain pen is 2700 USD.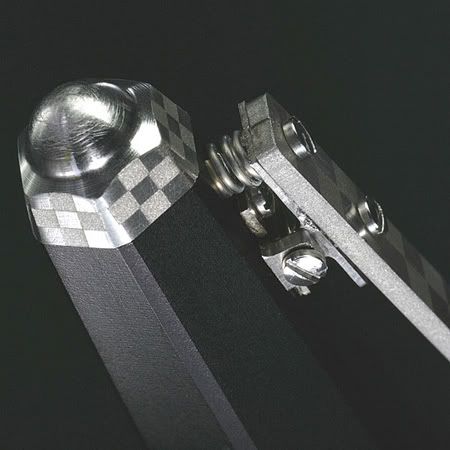 Click here for more information on these pens.
Click here for my article on their watches.