0Posted by Robert-Jan Broer on Jan 29, 2007
Today I spoke with my watch friend, and also watch maker, Gerton. He told me about this Girard-Perregaux Chronograph watch he has for sale, with an Excelsior Park 4 movement. When I googled on this watch, one of the results was this 'In Memory of Time' website. A great website by this Japanese collector (TRS) who has a number of great (vintage) time pieces. Among them, the Girard-Perregaux Chronograph with Excelsior Park movement.
    
His site is really worth checking out. His collection also sports this great Ulysse Nardin Rattrapante Chronograph with Venus 179 movement. A watch produced in 1991 with a NOS 1960s movement by Venus.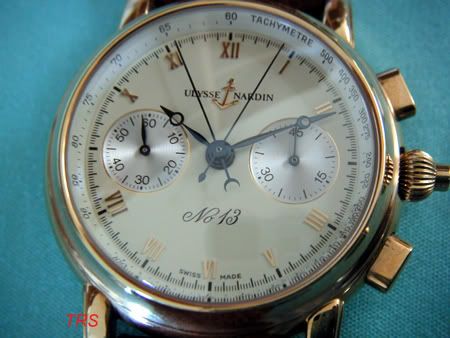 All pictures by TRS of 'In Memory of Time'.