0Posted by Robert-Jan Broer on Nov 13, 2007
NicoH, posted a picture of his new watch strap on TimeZone. Nothing special you think.
Looks even a bit 'old', you might think. You are right. It is about 50 years old. This strap has been made out of leather from a Mercedes Benz 300 SLR dated 1956. It gets even better. The car belongs to Jean Todt, who is the executive director of Scuderia Ferrari, the Ferrari company's Formula One constructor.
His car needed a new leather interior and a strap maker could lay his hands on the original leather interior and decided to make some straps out of it. 40 straps have been made, individually numbered and 'stamped'.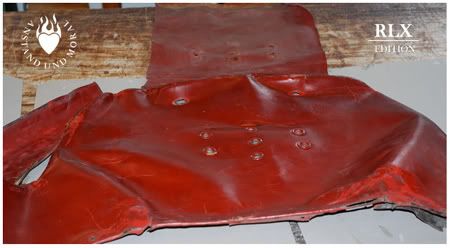 Click here to read the full story, including more pictures.