3Posted by Robert-Jan Broer on Apr 09, 2008
Alon over at the Ace Jewelers Blog posts great pictorials on the Basel 2008 expo. Besides the brands he carries for his Ace shop, he also posts pictures of various other brands.
I liked the concept of the Hamilton Code Breaker for example (see picture below). And another cool watch he posted about is the Hamilton Electric with an automatic mechanical movement. Finally, the Elvis watch becomes 'interesting' again. I never dug the quartz version and the originals are way too expensive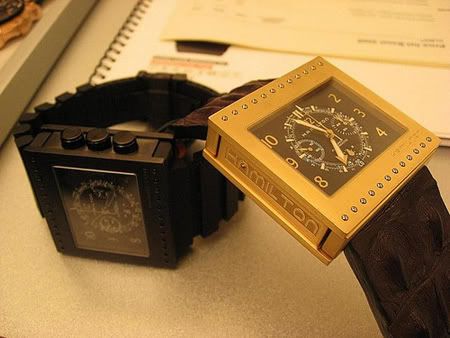 Photo by Alon
Please visit the Ace Jewelers Blog to get a good idea about the Basel Expo and its novelties..
Update: Another excellent review of the Basel 2008 expo has been written by Jocke. Click here for his lengthy and colorful report.