5Posted by Robert-Jan Broer on Dec 27, 2008Tags: Flieger, Jorg Schauer, Stowa
My longtime watchfriend Bas van Dorp informed me that he just ordered the Stowa Airman. Stowa was also present on the Watch 2008 event in Maastricht, but I must admit that I skipped this brand because I don't like their bauhaus style watches. They remind me too much of Nomos. And I prefer Nomos if I'd wanted a Bauhaus style wrist watch.
Stowa is a brand founded in 1927, by Walter Storz. After their factory was destroyed in Word War II (February 1945), Herr Storz immediately started building a new factory in Pforzheim. During the war, there were only five companies that made official/original pilot watches. These were IWC, Lange & S?ɬ?hne, Laco, Wempe and Stowa.
Just like the other brands, Stowa is still alive & kicking today and is also still producing pilot watches. With the Stowa Airman, you can own one of the famous pilot watches. Recently, Stowa introduced the Airman Original, which comes closest to das Original from the 1940s. It is a 41mm wrist watch with a handwound Unitas 6497 (also used in Panerai for example) with blued screws, swan neck regulator (optional) and Geneva stripes for optical finish. Stowa offers this watch for 990 Euro, but it won't be available before mid-2009.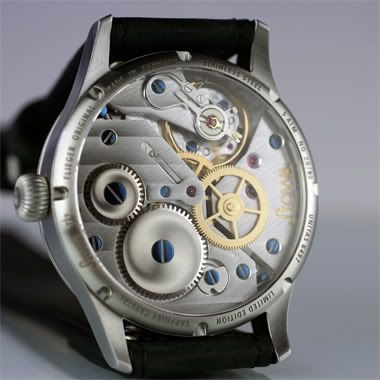 Another very nice classic Airman is the Airman Automatic without logo. This means that there is no 'Stowa' wording printed on the dial. Which I don't care for anyway
A pilot's watch needs to be as readible and therefor 'clean' as possible. This version is 40mm and uses the proven ETA 2824 movement. For an additional 210 euro, you can have it COSC certified. The basic non-COSC version is for sale on the Stowa website for 590 Euro. Available within 8 weeks. You can choose between a brown or black leather strap, or a metal milanaise bracelet (additional 130 euro).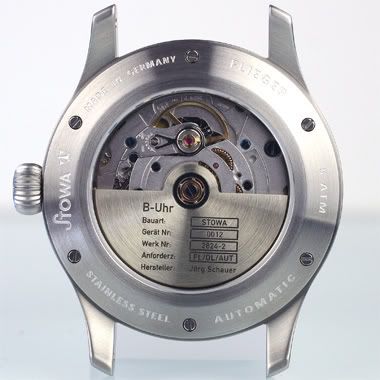 Today, Stowa is owned by Jorg Schauer. Herr Schauer is also known for the watches labeled under his own name.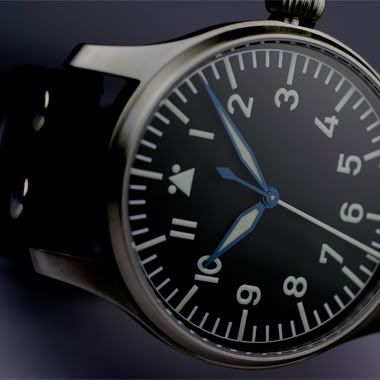 I don't think there are a lot of watches that offer the same for 590 Euro. A quality movement, great history and – today also important – an online community to support these watches. Ernie Romers of WatchUseek hosts the official Stowa & Jorg Schauer forum. Click here to visit the official Stowa forum.