2Posted by Robert-Jan Broer on May 20, 2010Tags: SIHH, Top 5, Watch Magazine
Since a year or so, I am writing on a freelance basis for WATCH Magazine. WATCH Magazine is not only about watches, but also covers travelling, dining, automotive, fashion, music, movies etc. Ergo: a magazine for people with a broad interest for the finer things in life.
Together with 4 other watch experts (e.g. Elizabeth Doerr, Henrik Keizer) we had to list a top 5 of our favourite watches that has been introduced during the SIHH and BaselWorld. Funny thing is, that the Jean Dunand Palace timepiece was mentioned 3 times out of 5 as favourite. If you haven't read my write-up about this watch, make sure to do so by clicking here. My other 4 favourite 2010 watches are: Tudor 1970 Chrono Heritage, Glycine Airman Base 22, Rebellion T-1000 and the new 39mm Rolex Explorer.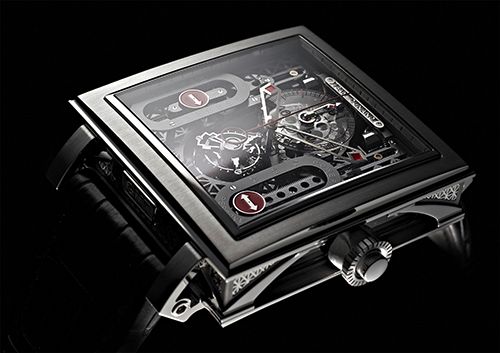 The magazine is in Dutch language, so for those who are able to read it, make sure to get a copy
Give them a visit at: www.watch-magazine.nl