2Posted by Robert-Jan Broer on Aug 15, 2010Tags: 1803, 18238, Day-Date
It seems that every Monday, visitors of the German Rolex Forum (www.r-l-x.de) who are fortunate enough to own a Rolex Oyster Day-Date, should post a picture of their precious time piece. In the meanwhile, Monday has been replaced by every day. Although it is not an everyday watch of course.
Although the original Day-Date is only 36mm in diameter, I still prefer it over a Day-Date II (which is 41mm). To me, the Day-Date is the classic wrist watch in precious metal (available in gold or platinum) that you can't go wrong with.
Enjoy some of the Day-Date photos sent in by visitors of R-L-X.
Photo by Hannes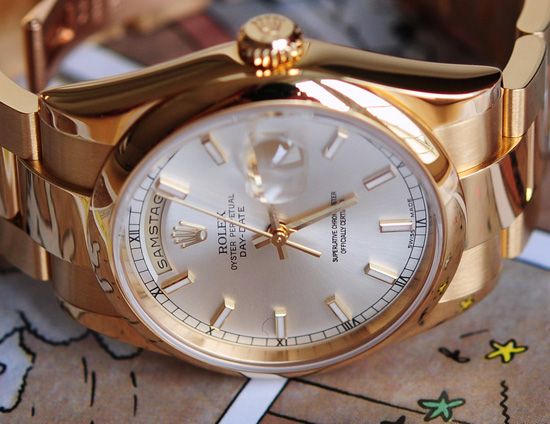 Photo by Savoy Truffle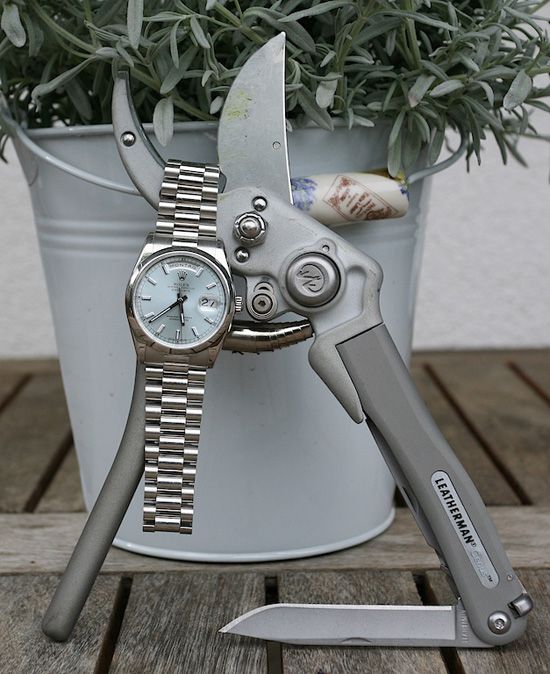 Photo by Kurt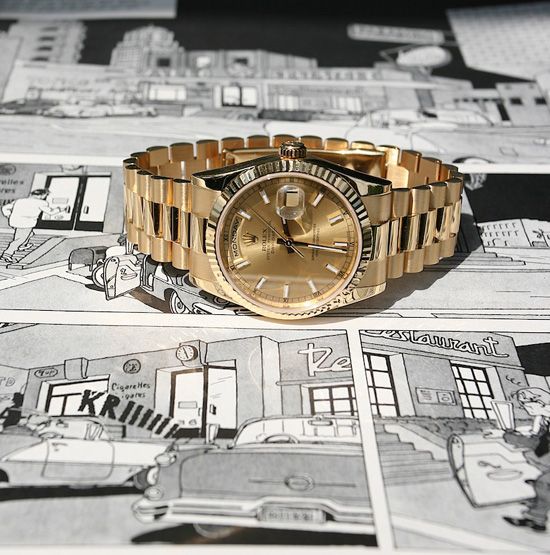 Photo by Kurt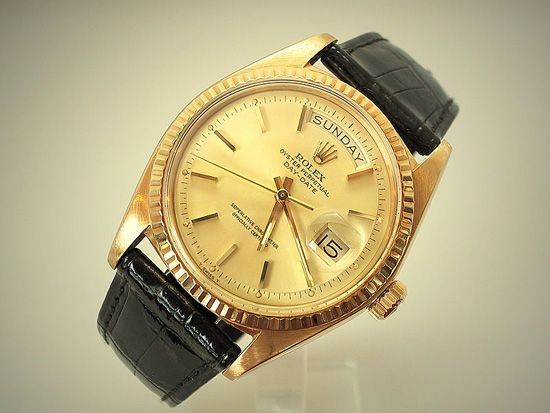 Photo by RO.lex
The Day-Date models were introduced in 1956, being the first wrist watch featuring a day and a date window. This watch was and is only available in precious metals, such as gold (in various colours and combinations) and platinum. A vintage 1970s Day-Date on a leather strap can be found starting around 3250 Euro and 5750 Euro makes you own a white gold Day-Date with President bracelet.
If you are on a quest for a nice gold dress watch, you may want to consider a Rolex Day-Date ref.1803 on a leather strap, which is (as you can see above) quite affordable and will keep its value for years to come. The solid Rolex movement caliber 1555 won't let you down, I am sure. Models later than 1980 with a solid gold President or Oyster bracelet will still cost you serious money.
Click here for the thread on the German Rolex Forum (pictorial).