7Posted by Robert-Jan Broer on Oct 07, 2010Tags: 5512, 5513, Submariner
Vintage Rolex is still hype and perhaps we can't even speak of a hype anymore. Vintage Rolex is here to stay. A lot of the people who start collecting Rolex, will end up buying vintage models at some point. I started the other way around, with a ref.1675 GMT-Master. I probably did not appreciate them enough back then (in 2003) and traded it for a more modern sports Rolex (which is discontinued now as well). In that time, the price of the ref.1675 doubled. However, if I was in it for the money, I would probably have an entire different collection now.
Anyway, let's assume you are in the running for a vintage Rolex sports model, a Submariner. The icon of Rolex and perhaps even the mother of all modern sports and/or dive watches. I selected the Submariner 5512 and 5513 references, as these are close to the current design of the Submariner. Earlier models were lacking crown guards and to my best knowledge and had a smaller case diameter (37 ~ 38mm).
The vintage Submariner with a date function are – except for the version with the red writing on the dial – less popular than the 5512 and 5513 no-date models. Perhaps the cyclops (date magnifier) is still a thorn in the flesh of many collectors out there. As the title of this post gave it away already, it is 5512 versus 5513. Let's go.
Ref.5513 Submariner, photo courtesy of Mark D.
Both references, the 5512 and the 5513 were in production for a long time, even for Rolex's understandings. The 5512 was introduced in 1958 and was in production till 1978. The 5513 was introduced a few years later than the 5512, in 1962 and was in production till 1989. Although today's prices of these watches suspect that there aren't many of them around anymore, the total production numbers must have been sky high, as a Rolex Submariner was and still is very sought after.
So far for exclusivity you might think, but try to fetch one in a great condition. Most of them have been serviced a few times, including polishing of the case which means that the sharp edges and so-called beveled lugs are long gone in most cases. Also, during the years, parts will break down and need replacement. So you will see a lot of more modern bracelets on these watches, replaced clasps etcetera. A replacement bracelet isn't the end of the world, but a replacement dial and hands are, especially in the eyes of the hard core vintage Rolex collectors. It can be a matter of hundreds or even thousands of dollars whether a Rolex is still original and unpolished or not.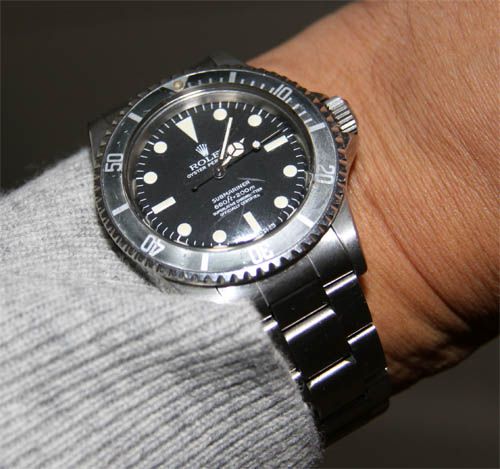 Ref.5512 Submariner, photo courtesy of Hok.
Although many Rolex collectors do not care about the mechanics inside the watch, both models have seen different movement calibers throughout the years. The 5512 and 5513 started both out with Rolex caliber a 1530 movement. The first few ref.5512 models that came out did not bear the chronometer (Superlative Chronometer Officially Certified) writing on the dial, and actually were not chronometers at all. Later on, the ref.5512 Submariners were equipped with a chronometer certified caliber 1560 and 1570 movement, bearing the chronometer writing on the dial (so-called 4-line writing).
The ref.5513 Submariner was introduced with a caliber 1530 movement as well, but was equipped with another non-chronometer caliber 1520 movement quickly after its introduction (1963/1964). Differences in these movements are very minimal, the big change came with the introduction of the caliber 3xxx movements, many years later.
Both watches are very sought after, but when it comes down to the differences, these are very minimal when you take a look at the specifications of the watch. All movements used in these watches were based on the base caliber 1530 in the end. The finish of the movement, case, bracelet are all equal. This is why I previously stated that a lot of Rolex collectors do not care much about this technical stuff, but rather focus on the aesthetics of a watch. Nothing wrong with that of course, but the slightest change in font, color, bracelet type or whatever detail increases or decreases the value with significant steps. Be prepared for that and decide whether you really care for certain used fonts, alignments, writing etcetera.
The ref.5512 ceased to exist in 1978, and the ref.5513 Submariner kept going on. The ref.1680 Submariner (actually a 5512 with a date and cyclops) was kept into production though. In the early 1980s (+/- 1983), the dial of the ref.5513 changed significantly, as white gold rings were applied around the hour markers and the finish of teh dial changed from the typical matte to a high glossy finish. The successor of the ref.5513, the ref.14060 (1989) was more or less the same watch, but with an upgraded movement, caliber 3000 and a sapphire crystal. It wasn't until 2008 when Rolex introduced the ref.14060M no-date Submariner with a chronometer certified movement again (and 4-line printing).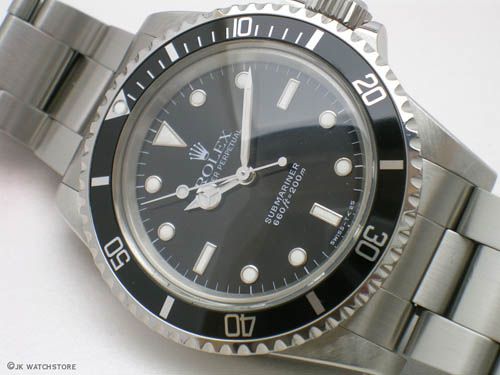 One could say the ref.5512 is more sought-after (and thus more expensive) than the ref.5513 because of the production numbers, which could be true. It does at least sound more logical than the fact that it would be more sought-after because it has a chronometer-certified movement.
If you are having doubts whether to choose for a ref.5512 or a ref.5513 Submariner, keep in mind what's important to you: exclusivity (less ref. 5512s produced than the ref.5513), the 4-line dial because of the chronometer certified movement instead of a 2-line dial or a clean and simple dial for example.  A ref.5513 in good and original condition goes for over 4.000,- Eur these days, without original box and papers. A ref.5512 in similar condition – without box and papers – start for well over 6.000,- – 6.500,- Eur, easily. Currently, Chrono24 offers over 110 ref.5513 Submariners against 24 ref.5512 Submariners.
If it was up to me, and money is an issue (like it always is), I would go for a ref.5513 in good condition. I love the clean dial and both references without a date window and cyclops give me the same look & feel. I don't care for the four lines on the dial, and only '200ft/600m' and 'Submariner' is good enough for me. If you want a basic vintage sports watch, this is as basic as it gets with Rolex.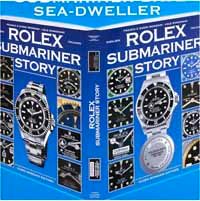 Want to know everything about the Rolex Submariner (and Sea-Dweller) line-up? Guido Mondani wrote an excellent book on this subject. Although it officially has been sold out, there are still a few copies left at SubGMT. Price is a bit steep (499 Eur), but if you are a Submariner collector, it is worth it in my opinion.
Thanks to the guys of the Dutch Rolex Forum for supplying me with pictures.