4Posted by Robert-Jan Broer on Oct 13, 2010Tags: 1655, 16550, 16570, Explorer II, Wednesday Watch
The Rolex Explorer II gets a lot of attention lately on the Rolex Forum, I found out that there isn't much out there concerning its history. My attempt to do so, can be read over at MotoringExposure. My automotive counterpart, where I am the editor for the Wednesday Watch blog.
Explorer II, ref.1655 dial. Photo courtesy of my friend SubGMT.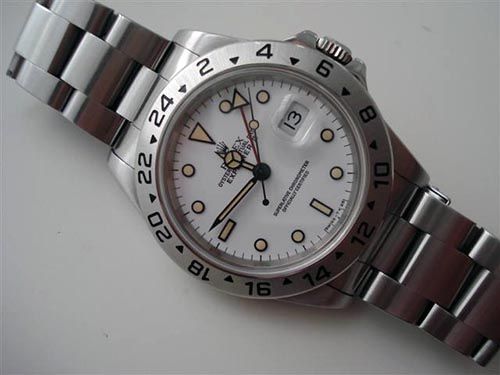 Explorer II, ref.16570 with tritium dial. Photo courtesy of XoFF.
Click here to read about the Rolex Explorer II history and possible future, and let me know what you think by leaving a comment.