0Posted by Robert-Jan Broer on Aug 22, 2011Tags: Calendar, sBmRnR
Just like last year, Dutch watch photographer sBmRnR is working on a watch calendar for 2012 (see last year's post on his calendar). This time, you are able to follow the process of making the watch calendar. sBmRnR is keeping track of all photo shoots, watches that he used for the calendar and used equipment on his Facebook page.
Last Thursday, we had a small meeting – including a perfectly arranged BBQ by our host sBmRnR – and witnessed how some of the calendar photos came into existance. One of the other visitors created a report of this meeting on his own blog, please visit Boris Pjanic's report of that day.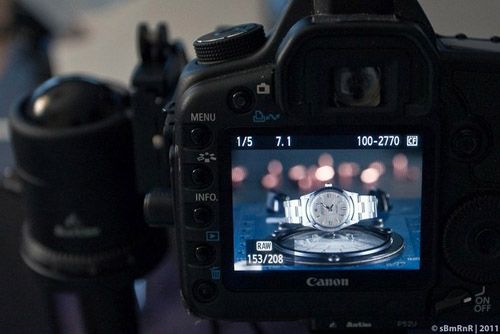 Visit the Watch Calendar Facebook page by clicking the link. Since a few days, Fratellowatches is also on Facebook with a dedicated page, make sure to give it a visit as well and click Like: http://www.facebook.com/Fratellowatches