6Posted by Robert-Jan Broer on May 23, 2012
Perhaps the mother of all modern wrist watches, the Rolex Datejust. Although it has been succeeded by the Datejust II (which we described here as the new cool), the 36mm Datejust remains a classic timepiece.
Rolex introduced the Datejust collection in 1946 and although those very first Datejust models are looking a bit different from the models we know from the 1960s-now, they are unmistakably ancestors of the current Datejust II.
For today's standards, a classic Datejust might just be a bit boring. It is its history that makes it a cool watch though. It is probably the most recognized Swiss wrist watch, you've seen them on the wrists of tourists, colleagues, movie stars, singers, politicians and sports people. We favor the Datejust that comes in a stainless steel and gold combination, a gold fluted bezel and should be worn on a jubilee bracelet. Actually the one that Patrick Bateman was wearing in the American Psycho movie ("Don't touch the watch!").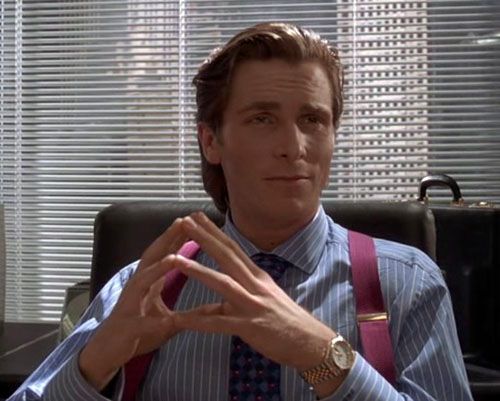 We'd like to be a bit more specific though, as these Datejust models can (and could) be customized by the buyer to a great extent. We prefer the Champagne colored tapestry dial in the Datejust we just described. For those interested, we are talking Datejust ref.16233 here. This is how we would wear it.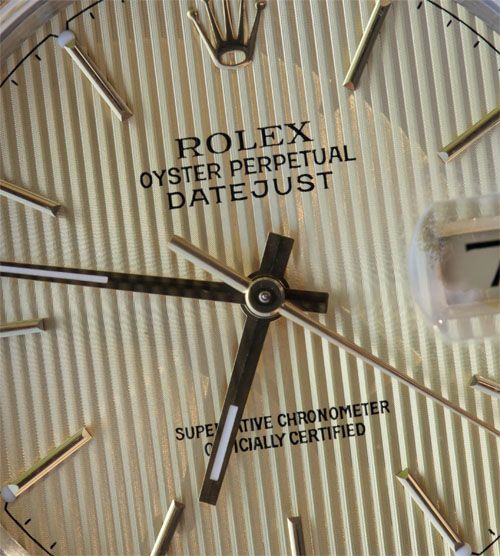 If you are still 'able' to wear a 36mm watch, give the classic Datejust a shot. We found a similar Datejust ref.16233 to the one above, at this dealer in the US for $3675 USD.
More on some Rolex Datejust history can be found by clicking this link.