1Posted by Robert-Jan Broer on Jul 22, 2012Tags: advertisement, Chronos
Chronos magazine celebrates its 20th anniversary! Besides their anniversary edition of the magazine (including a Vacheron Constantin supplement), editor-in-chief Rüdiger Bucher selected 20 of the best watch advertisements that were printed in Chronos magazine in all those years. Chronos is part of the Ebner Verlag (publishing company) and also responsible for Uhren Magazine and WatchTime.
Below, we show you the two we like best! The first is one from Swatch and dates back to 1995. The one below is probably a bit more well-known and dates back to 1998. Patek's 'Begin your own tradition' campaign has been successful ever since, as even non-watch enthusiasts seem to know this brand and its slogan.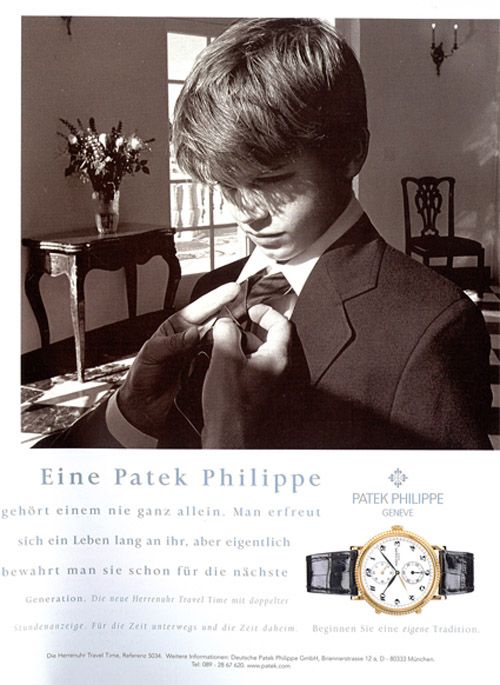 Patek Philippe has a special section on their company website about their product advertising, including the most recent ads they use. Click here to go there.
To see the other 18 watch advertisements that Rüdiger Bucher of Chronos magazine selected, click here:
http://www.watchtime.net/blog/die-besten-anzeigen-aus-chronos/
The accompanying text is in German, but I guess photos from advertisements are universal
Have fun!