6Posted by Robert-Jan Broer on Nov 06, 2012
2011 was the year of the Seamaster Planet Ocean, but 2012 was definitely a year packed with some cool Speedmaster news. Already in 2011, someone from the Omega staff briefly mentioned that a new Flightmaster alike timepiece was in development, but with a quartz movement. As it didn't seem appropriate to ask any further about it during the introduction event of the new Planet Ocean, I didn't even try to find out more.
However, it kept me busy for quite some time as the Flightmaster (1969 till somewhere in the 1970s) had an odd shaped case that was very typical for that time period. Would it do well in 2012? It was clear to me that this would probably be the successor of the short-time produced Speedmaster Professional X-33.
During BaselWorld 2012 the new collection of Omega watches was presented to us, including this mystery piece.. the Spacemaster Z-33. It appeared to be a successor of the X-33, which was in its own turn again the spiritual successor of the Flightmaster. The late Chuck Maddox wrote an interesting article on it years ago and stated that some of the very early prototype versions of the X-33 were actually being called Flightmaster and marked as such. Click here to read his article on the Flightmaster and X-33 connection.
Back to the Spacemaster Z-33. Even thought it is called the Spacemaster, the rubber strap and caseback clearly state 'Speedmaster'. Where the Flightmaster was influenced by the Speedmaster-family, the X-33 was actually part of the Speedmaster Professional range. The Spacemaster Z-33 seems to be somewhere in between, a lot of influences but certainly not a Speedmaster Professional family member, just 'Speedmaster' collection.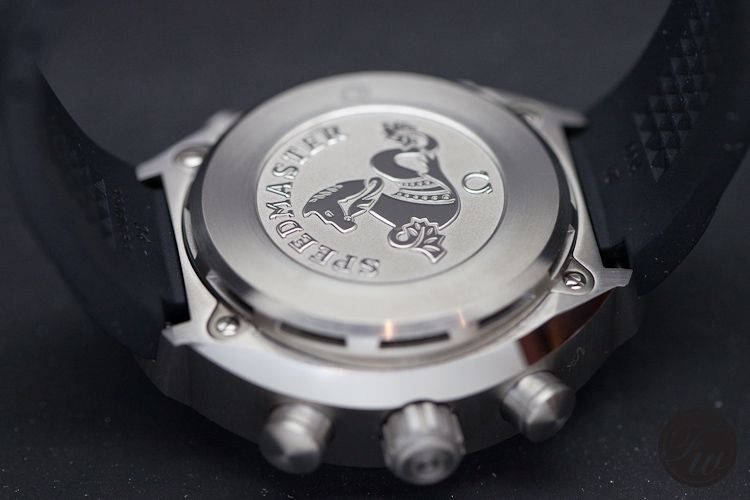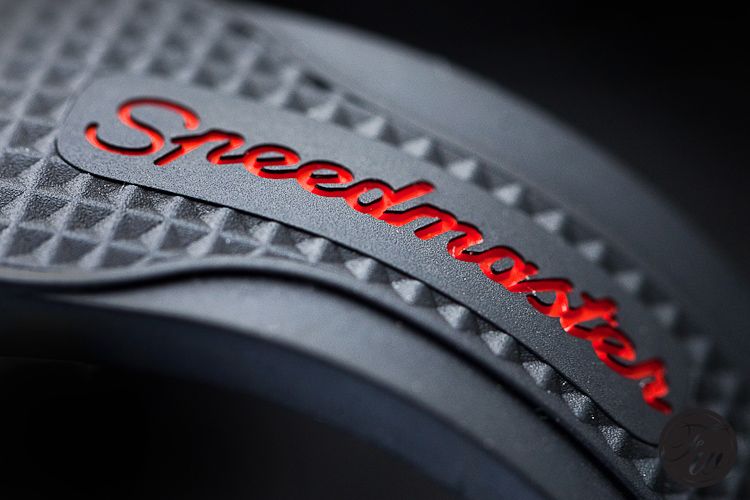 This 43mm titanium Spacemaster Z-33 has more or less the same functionality as the X-33. Besides time, extra timezones, a chronograph and an alarm there are a number of functions especially developed for pilots (or astronauts). The movement is caliber 5666 and has been developed in close cooperation with professional pilots. It is safe to assume that it is an upgrade of the caliber 1666 X-33 movement.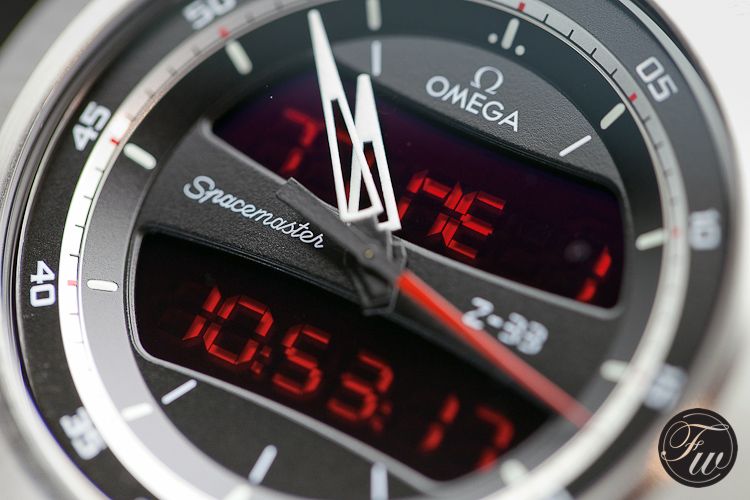 The watch is controlled by 4 pushers and a crown, which also is being used the same was as on the X-33. With a slight twist it changes function on one of the two displays on the dial. Omega's official website contains an interactive application that will show you how this watch works, enable you to play with its controls and download the manual in PDF format (click here).
So, for who is this watch exactly? Just like the Speedmaster Professional X-33, it has been developed for professional use. This time not specifically for astronauts, but for pilots. Unless you are a pilot yourself, an incredible Speedmaster fan, we think only few people will be able to appreciate this Spacemaster Z-33.
However, in the end the Speedmaster Pro X-33 was also not a large success during its production years, but has become a collector's item in its own. Try to find either a Generation 1 or 2 model in good condition with everything there and you'll see it comes with a price tag. We're pretty sure that in the end, the Spacemaster Z-33 will end up being a collector's item as well.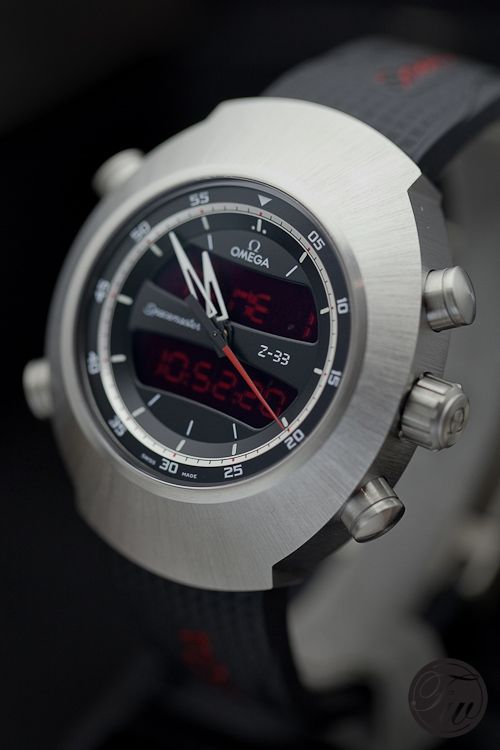 The Omega Spacemaster Z-33 (ref. 325.92.43.79.01.001) retails for approximately $6000 USD. The interactive version of the Z-33 Spacemaster is also available for your Apple iPad via the iTunes store. Click here.