4Posted by Robert-Jan Broer on May 09, 2008
Similarities between a Rolex Daytona and a Nintendo Wii?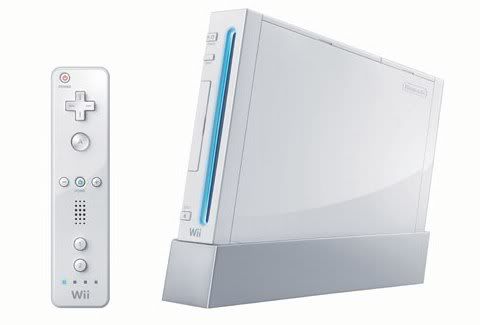 Probably one of the best marketing tricks is unavailability. I am not a marketeer, so I don?¢'Ǩ'Ñ¢t know how this works exactly, but I think Rolex paved the way for other branches as well. The Daytona cult is almost impossible to copy, because it was initiated by accident. In short: Italians spotted Paul Newman (Winning) on a cover of a magazine with a Rolex Daytona and immediately ran off to get one. Just before that publication, the Daytona was the so-so watch by Rolex, cheaper than their divers or multiple time zone watch. Rolex thankfully accepted this fact and up to this day, it does everything it can to keep the distribution of the stainless steel Daytona as poor as possible. Other brands tried it with Limited Editions. Getting a watch that only has been produced a 100 times, or even less, is of course a ?¢'ǨÀúmust-have?¢'Ǩ'Ñ¢ for the collector with deep pockets. However, that marketing trick has died when brands started to create even more Limited Edition watches than regular models. Omega comes to mind, with their 007 Seamaster Professional LE and Speedmaster tributes.
Although I spotted more stainless steel BNIB Daytonas on watch fairs and watch shops (grey import) last year than in all years before, it still seems to work. As customers are still willing to pay a premium over the catalogue / list price.
The stainless steel Patek Philippe Nautilus Jumbo has currently a waiting list as well and people seem to be willing to pay the full price with a little premium as well. Perhaps the same goes for a few hard-to-get Panerai models.
Anyway, it occurred to me that not only the watch industry uses the Daytona distribution trick. Try to get a Nintendo Wii or some of its popular games like Mario Kart or Wii Fit. The advertizing machine makes overhours, but the availability of Nintendo?¢'Ǩ'Ñ¢s latest and its games is lacking big time. People are paying premium for the console and its games on the online auction and market places. The production of the Nintendo Wii and the production of a few ten or even hundreds of thousands copies of popular games should be easy and Nintendo has experience with its popular game consoles since 1985 (two years earlier in Japan). It seems that Nintendo copied this cult creating marketing trick perfectly from Rolex with its stainless steel Daytona. You know it is product for which the demand is high, but you do not deliver or produce (in time). Part of the fun of owning a Rolex Daytona or Nintendo Wii is probably the fact that not everyone owns one or can own one. If one could easily do, the demand was probably lower.