10Posted by Robert-Jan Broer on Jun 18, 2009Tags: Gerald Genta, Royal Oak
Two months ago, I borrowed the AP Royal Oak Offshore Rubber Clad from FW sponsor Watch-Site to write a review about it, and also got their AP Royal Oak 15300ST to compare. Both watches are/were impressive, but the 15300ST was so amazingly nice (nicer that I expected it to be), that I wrote a review about this one as well. You can find it here. As I examined the watch, I noticed that it is much more up to date than the famous 15202ST Jumbo. Praised by many, but still a watch for the more 'advanced' collector.
Anyway, about a week ago I decided to do a trade to get the AP Royal Oak 15300ST from Watch-Site. The trade included my Rolex Yacht-Master, which I wore very often for about 2 years. I'll probably miss it, but this new Audemars Piguet is a worthy successor I guess :). I like their Royal Oak series since I became interested in watches (over 10 years ago) and always 'envied' my friends who already had one of these beauties in their collections. And a week ago, I put a check in front of this 'cult' watch on my list of wannahaves.
You can expect a more thorough review on this watch in the future. Below are some pictures that I took during my holiday last week, in the south of France.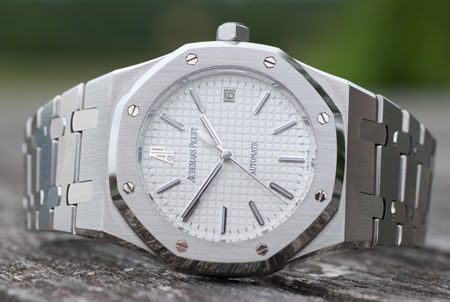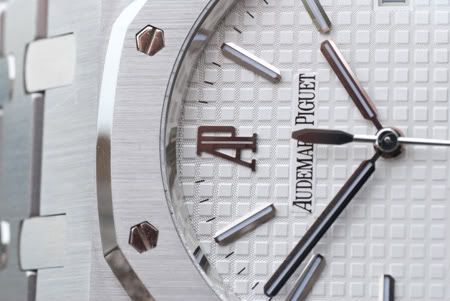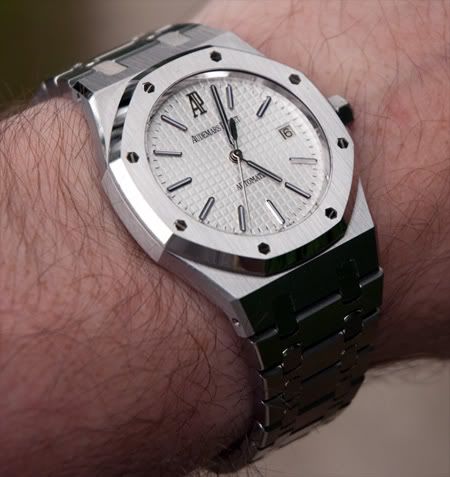 After one week of wearing, I'd say this is the most comfortable stainless steel bracelet I have in my modest collection of watches. The Cartier-type of deployant clasp (also called 'butterfly' folding clasp) doesn't get in the way like some other folding clasps tend to do. This 40mm watch is very comfortable to wear, it didn't take long before getting used to such a flat watch again.
The inhouse AP caliber 3210 ticks at 21600 bph and while looking magnificent (and it is high regarded as well, according to Michael Balfour's Cult Watches book), I think it is a bit slow to my taste. I will have it regulated if necessary anyway