6Posted by Robert-Jan Broer on Apr 02, 2013Tags: Lemania 5100, Mark 4.5, OMEGA, Speedmaster, Speedy Tuesday
It's Speedy Tuesday! Today we have a rare breed Speedmaster from one of our readers from the Philippines. Jun Cajayon is also member and moderator of the PhilippineWatchClub forums. Jun has been a long time fan of the Speedmaster Mark series after he tried a Mark II for the first time a few years ago.
As you know, the Mark series were introduced in 1969 with the ref.145.014 Speedmaster Mark II. A more modern case (for that time), but with the same hand wound movement caliber 861 as in the Moonwatch. These Mark series were in production parallel to the Speedmaster Professional 'Moonwatch' (145.022).
One of the strangest Speedmaster watches from the 'Mark'-era is definitely this 176.0012 from Jun Cajayon. It is very similar to the Mark IV but certainly not a Mark V ST376.0806 (except for the movement). So, although there is no mentioning of 'Mark' on the dial (like the Mark II – Mark V range), people nicked it the Mark 4.5. It is the Speedmaster reference that seems to be a mix between the Mark IV case and Mark V movement.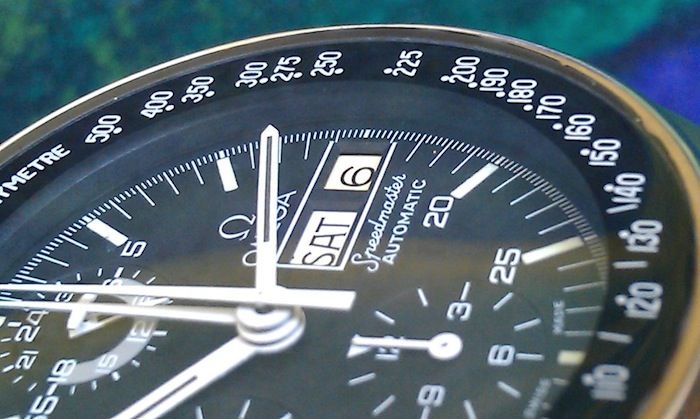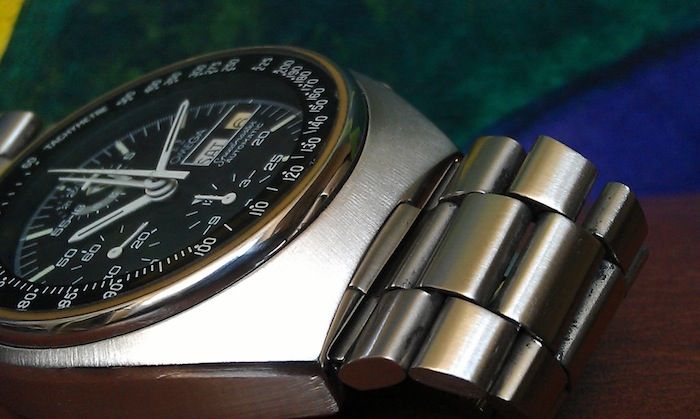 I can imagine what attracted Jun to the Mark series, especially the tonneau shaped cases from the Mark IV and this Mark 4.5 model. Although the Mark IV has an interesting movement, the caliber 1040 (we reviewed the Speedmaster 125 with chronometer variant of this particular movement in a past Speedy Tuesday) is not as sought-after as this caliber 1045 movement. This caliber 1045 movement has been based on the famous (and discontinued) Lemania 5100 caliber.
According to the owner, the production year of this particular Speedmaster Mark 4.5 ref. 176.0012 is 1979. In his e-mail, he tells me that he's looking to add a Mark II and Mark III as well to his collection.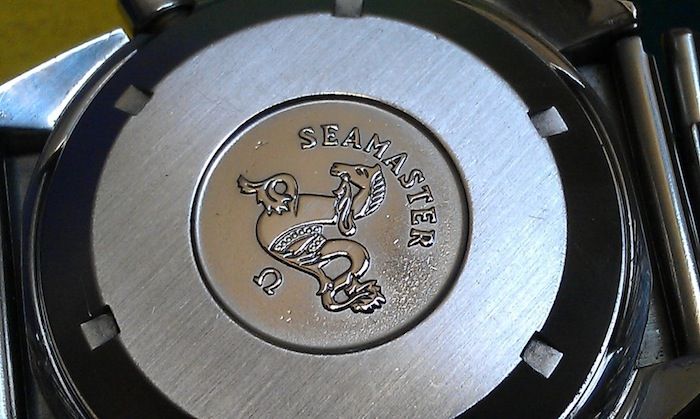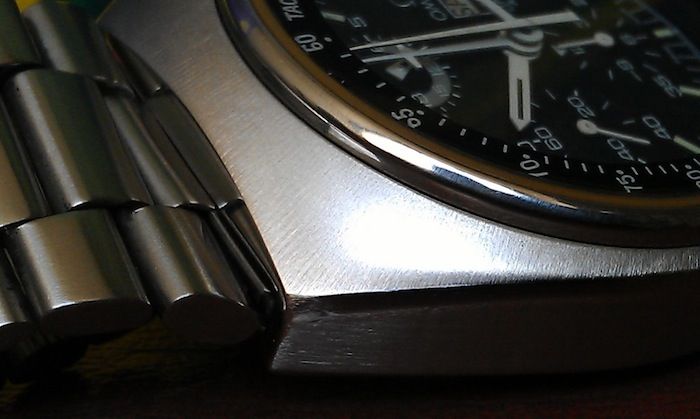 An interesting read on the OMEGA caliber 1045 can be found here, as documented by the legendary Chuck Maddox. It includes an overview of all Speedmaster models that have been equipped with the caliber 1045 (Lemania 5100) movement.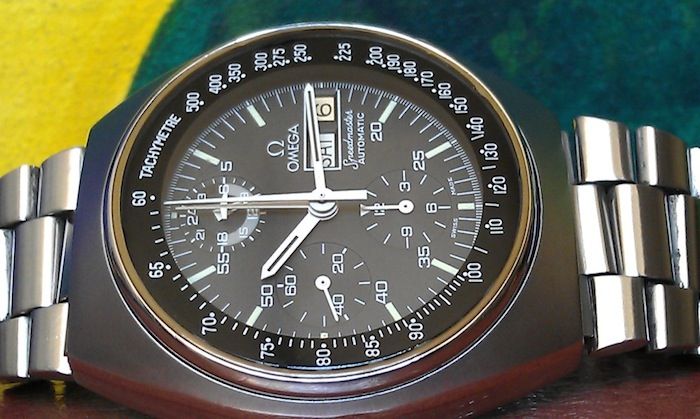 A big thanks to Jun for playing along with our Speedy Tuesday topic. If you are interested in having your Speedmaster featured here, contact us. We are looking for any kind of Speedmaster, new or vintage. A cool anecdote, piece of history or background information would be nice!