4Posted by Robert-Jan Broer on Oct 13, 2008Tags: Ammo, Military, Paneristi, Straps, TCStraps, Ted Su
A while ago, I posted about this watch strap made out of the leather interior of this Mercedes-Benz 300SLR (owned by Jean Todt). If you own a Panerai watch, you probably know all about this strap thing. I have seen them in all kinds of colors, materials (even elephant) and with all types of buckles and inscriptions.
A very popular leather strap seems to be the ammo pouch strap. Yes, an ammo pouch. Below you'll see one of a Russian soldier outfit from the early 20th century.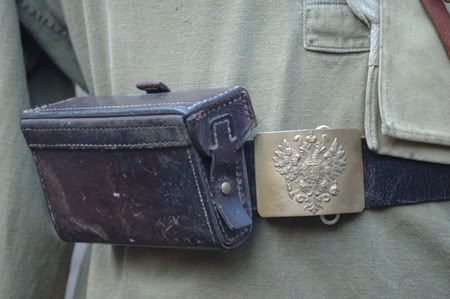 I have seen some really nice models over at Catcherstraps, and for a decent price as well. The straps made by Ted Su are also very popular amongst Paneristi world wide. I really like the vintage Swiss ammo pouch strap by Ted Su, as pictured below, but for 250 USD I would like to see it before I buy it.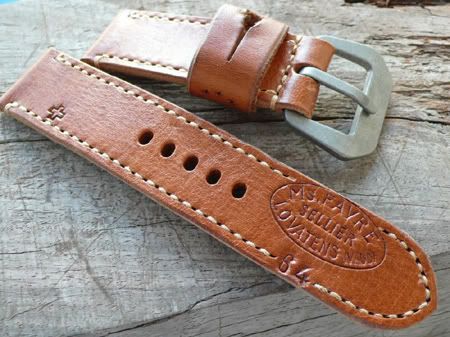 I have a couple of straps for my Panerai and a few of them are really stiff, which kinda annoys me after a full day of wear. It is great that WatchUseek has this special 'StrapUseek'-forum, this way owners of these non-OEM straps can exchange information and experiences. I also have good experiences with buying straps from TCStraps, although they don't seem to carry a lot of Ammo Pouch straps. However, they do have the famous Mario Paci 1938 straps
The military pouch strap they have is quite nice though, see the picture below: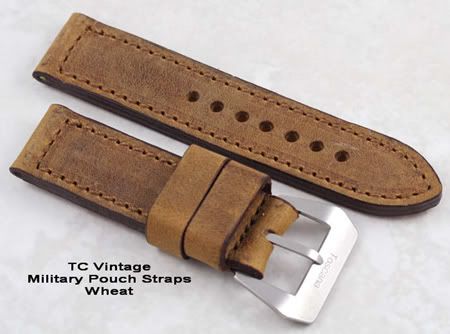 You can get really caught up in this Panerai strap thing if you don't watch out!