6Posted by Robert-Jan Broer on Feb 28, 2010
When I think of Seiko, I think of all the people who couldn't care less about watches and bought a Seiko just because of that. It tells time, and it does it cheap. Now, I know that this is not true in all cases. There are plenty of nice Seikos that I really like, but I (almost) never include them in articles. Actually, last few weeks I got a few mails (including hate-mails) from people wondering why I didn't include Seiko watches in my buying guide articles over at Motoring Exposure (click here for the articles).
Picture by Stefan Molle Watch
My long time blog friend (a.k.a The Seiko Champion) Harry Bishop also wondered why I didn't include a Seiko timepiece in my 1000 – 2000 USD buying guide article in his most recent blog post. What he actually writes, is the following:
"I would challenge those who exclude Asian (and other) high-end well known brands of watch makers from their lists. The perception of European dominance in luxury watches is actually just an example of successful marketing is not true, and it is a relatively recent perspective. Other countries including the US used to be considered the premier manufacturers of luxury watches, but that changed last century. Some of this changed for real, other parts of it just changed in belief.
I'm not talking about new Chinese firms with little heritage. Im talking about something like a Grand Seiko, which has the heritage, quality, accuracy, and aesthetics to more than hold it? head up high in this company. I guess this post earns me my Seiko Champion moniker."
Why not turn it around? I believe this is the result of unsuccessful marketing by Seiko (and other Asian companies) that made me not include a Grand Seiko in one of my articles. I do not recall seeing a Seiko Spring Drive or (other) Grand Seiko model in a jeweller shop in The Netherlands, other than at Van Koningsbruggen in Zoetermeer (a city near The Hague). This is the only shop I actually saw one and held one in my hands. I've never seen them anywhere else in The Netherlands or in another European country. This, and this only, is the reason that I do not include Grand Seiko (Spring Drive) watches in my buyer's guide articles or cover them at all here at Fratellowatches. I believe I would include them if they were widely available and when I had some hands-on experience with these watches. Because honestly, some of them just look marvellous!
Now, I have been looking around for Grand Seikos on the web, looked into dedicated Seiko forums at WatchUseek and TimeZone but one thing has become clear.. I am not the only one wondering where to get these Grand Seiko timepieces. Vintages models are the easiest to get here in The Netherlands. I have seen several on eBay listing for a few hundred dollars to a few thousand dollars but old-fashioned as I am, before spending over a 1000 USD on a timepiece, I would love to hold one in my hands and try one first.
One of the few nice ones I noticed is this one: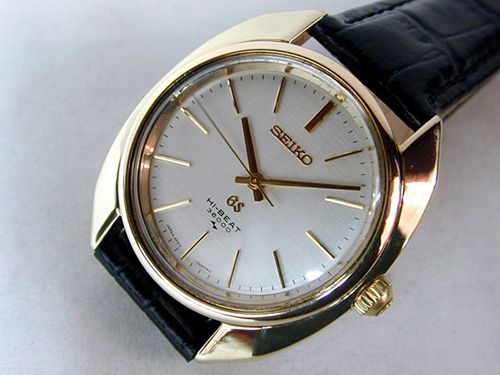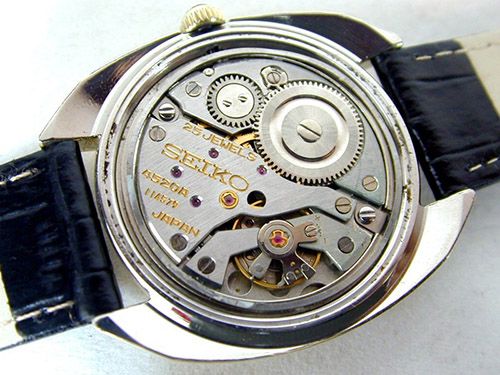 I guess I will keep following these eBay items for a while, just to get an idea about value and availability. As for the new models, where do I need to go? Tell me.