0Posted by Robert-Jan Broer on Oct 31, 2008Tags: P-Day, Paneristi
Although I have been to the P-Day 3 in 2004 and had a great time, I didn't attend any of the later organized P-Days though. I figured out I am not the 1 brand kind of guy. Panerai are great watches however, certainly not the best watch you can buy for the money, but a great experience because with minimal effort you can change the entire look of the watch just by putting another type of strap on it.
I also understand the whole cult about the brand, being military watches during WWII; rediscovered and promoted by famous actors; being a family brand; having used Rolex movements in the past; using Zenith El Primero chronograph (36.000bph) and Omega Memomatic movements in limited editions; introducing their own inhouse movement; care for the online community etc. etc.
To celebrate all that, once a year, global Paneristi organize a P-Day! The vintage Panerai watches get most attention ofcourse, being rare / expensive and having that raw and military look. Using an ammo pouch strap on a brand new Panerai for example, can be seen as a way to imitate or as an attempt to get that look. The original deal though, is a vintage 1940s Panerai, with a handwound Rolex-Cortebert movement.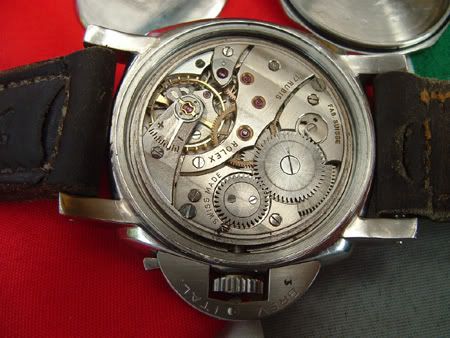 Although this brand is being critized by a lot of watchfreaks, the Paneristi community seems to be getting bigger and bigger every year. Panerai isn't a hype or a fad anymore, this brand should be get a bit more respect in my opinion, using their own unique designed cases, nicely finished case/dial/buckles and movements. Besides using their own nicely crafted inhouse movements, the standard Unitas movements they use have been upgraded with a swanneck regulator and superb finish.
Perhaps not worth all the pennies you pay for it, but is a Rolex Daytona? Or an IWC watch based on a valjoux 7750? P-Day is about respect for Panerai watches, the company and for your fellow Paneristi. A nice thought!
Some fellow Dutchman did visit the 7th P-Day in Frankfurt and had a blast! Below are some photos to give you an impression of the Paneristi weekend. All pictures by Martin and Gert-Jan.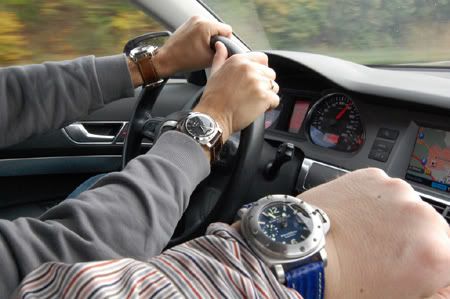 A few hours drive from The Netherlands to Frankfurt/Germany..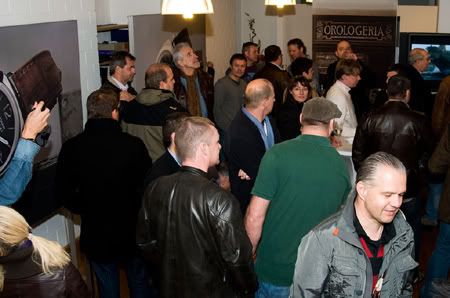 A happy place for Paneristi!

The new PAM 00026! Again, as with most Panerais, expect to be on a waiting list for this one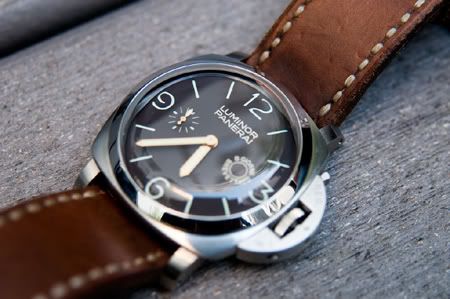 Same goes for this PAM 203!
More pictures can be found at www.paneristipix.com